There's a common stereotype that college students can't cook. Well, unless you count top ramen or cold cereal. That's why students, particularly those living on campus like freshmen and sophomores, like to go to the dining halls. While the food there is pretty good, nothing quite replaces a homecooked meal. For students that live in the USC Village, that's entirely possible! Village apartments have full kitchens with a stove, regular-sized refrigerator, oven, and a dual sink. With the USC Apartment meal plan, you only get $150 worth of dining dollars, and 40 meal swipes per semester, so most students cook a few meals a week.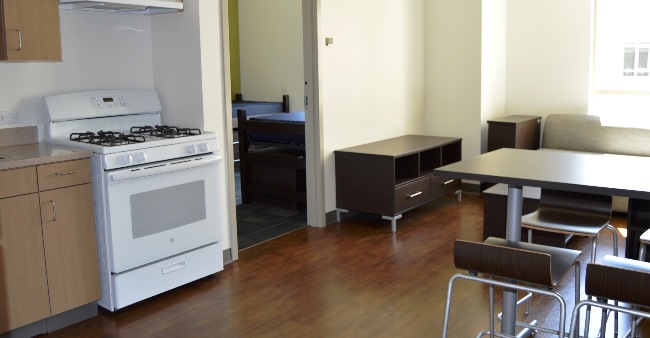 As a sophomore living on campus for the first time, I was a bit intimidated by this. But after a few weeks, I've familiarized myself with making my own meals and grocery shopping. If you live in the USC Village, you're in luck! There's a Trader Joe's and Target where you can make quick grocery runs. I usually drop after a long day of classes to grab something to make dinner. While Trader Joe's and Target are very convenient for those living in the village, USC students have even better options for grocery shopping. After 6 pm at night, USC offers free Lyft services in the surrounding areas. This means that it's safe to grocery shopping outside of the village. Out of these choices, Ralph's is my go-to. My roommate and I make regular runs to Ralphs to stock our apartment with snacks and ingredients.
So far, I've made a variety of meals like brownies (from scratch), cakes and pies to stir-frys, and noodle salads. Some of my other friends have ventured even farther into the culinary world by making elaborate meals like braided salmon and seared pork chops. If you're struggling with the motivation to cook or you're nervous about living on your own, I highly recommend finding a friend! It's much more fun to go grocery shopping and to prepare meals with people. Not to mention, you can split the work (and the clean-up).