Hey, there! I'm Georg, and I'd like to welcome you to my blog. I'd like to give you a quick one-sentence introduction and would encourage you to hop over to my profile or future blog posts to learn a bit more about me. So far, all you need to know is that I'm starting my third year as a Mechanical Engineering student at USC.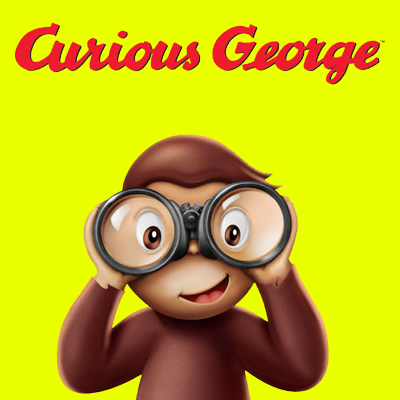 This past summer vacation was definitely excitement-filled and necessary as a mental break from academics. But after a month of no classes, I started to miss the primary reason why I came to college -to learn. With the semester now in full swing, I am finally getting a taste of what my classes this semester will really be like. I can honestly say that I am looking forward to all of my courses, especially the challenging ones. That's why my hardest class so far is turning out to be my favorite class as well: Mechoptronics.
Over the past two years of my stay at USC, I have always heard of a mysterious "MechOp Class Series" that I would get to experience my junior and senior years. Every upper classman in Mechanical Engineering who I got to talk to somehow felt the need to say "Oh, you just wait for MechOps your junior year," with a knowing smile.
Finally, this year, I had the opportunity to enroll in AME-341a: Mechoptronics I. At the peak of the course, it is said, students put in 20+ hours outside of the 5-hour/week class. But what exactly is this course, and what is so special about it?
According to the class manual, "Mechoptronics = Mechanical, electrical and optical systems for engineering design and applications." The exciting part of this course for me is that it is one of the first courses that starts combining all of the general education courses that I've taken over the past two years (calculus, physics, writing, statics, thermodynamics, etc) into one coherent field of study. From the first day of class, I actually felt that by the end of this semester, I will be capable of starting to work as a real engineer in the industry. This feeling is… simply inexplicably good – that you see a clarity and finally the purpose of the past 14 years of your education.
The first week of class, we were assigned to read various articles on thought. One of the articles was entitled "Change of Mind", by Nicholson Baker. [http://ideaoftravel.org/wp-content/uploads/2008/01/changes_of_mind.pdf] This is what I came to a university for – to have my mind molded, massaged, and stretched. Even though this essay is fairly easy to understand, it brings up points that one usually doesn't think about on a daily basis. Gaining this awareness of how my mind functions will seriously help me learn throughout the rest of my life.
Don't worry, though. By the third week of class, we were already working with digital oscilloscopes, waveform generators, digital multimeters, and virtual oscilloscopes in order to prepare us for creating electrical circuits of complexities that we could encounter as mechanical engineers in the field.
Simply put, I have the utmost confidence that this will be one of the most beneficial and challenging classes that I've taken throughout my life as a student. I'm thrilled to see what else we will be learning – I'll for sure keep you updated!