I am so grateful to have SWE as an awesome resource for the past few years!  We always put on awesome events that help improve female engineers' confidence, leadership abilities, and professional skills.
Last week SWE hosted an event with Acquity Group, which is a technology and digital strategic consulting firm.  This event, called Acquity Grand Challenges, was designed to expose attendees to the realm of consulting.  It was really interesting and dynamic; I loved it!
They started out with a brief introduction of what Acquity is, and its different consulting branches.  Their logo is representative of the overlap of the 3 branches, which I think is pretty innovative!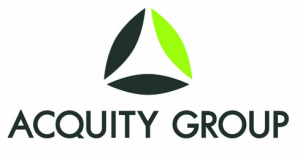 Afterwards, we broke into small groups for the main activity.  We were given 35 minutes to brainstorm a digital app that is designed to increase efficiency in a university service.  We decided on game day parking. Parking is hard to find on game day, and you want to find an inexpensive spot relatively close to campus to minimize waking time.  We designed an app that would show you where available spots were, their prices, and directions to get to campus from the parking spot.
Once the 35 minutes were up, all the groups presented their ideas to the 3 Acquity Group representatives.  They asked questions and gave feedback to us.
They were great in offering constructive criticism; telling us how our ideas were great and then how we could have improved the concept a bit more.
It was a great event and I'm so thankful that the Society of Women Engineers made it possible!
Talk to you later!